Situation rooms bring actionable data to decision-makers
27 AUGUST 2018
Health situation rooms—software platforms designed to support decision-making on countries' health responses—are opening up across Africa, bridging data and decision-making in order to improve the health and lives of tens of millions of the world's most vulnerable people.
Data integration, data warehousing and data visualization are the core of the situation room concept, providing transparent and improved information on a range of diseases. While situation rooms are virtual working space, some countries also use physical rooms in which the analytics can be discussed and acted upon.
The idea of a health situation room is that data—whether on the availability of HIV medicines, the effects of a strike by health-care workers or diagnoses of cervical cancer—are centralized, yet accessible to everyone. Whereas in the past health data on different diseases would be spread around several databases in assorted government ministries, disease-specific organizations, etc., situation rooms collect the data in one place, on one system, in a form that is easily shared. The information held by the situation room can be utilized on tablets or computers throughout the country.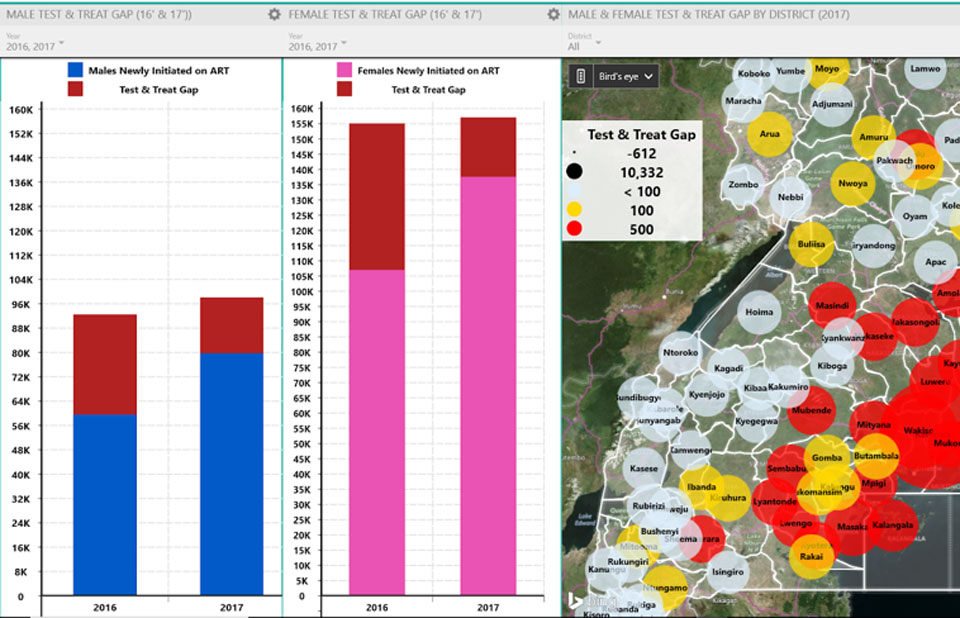 "We must continue to innovate in our response to HIV," said Michel Sidibé, the UNAIDS Executive Director. "Having reliable and up-to-date information is vital if the world is to meet its commitment to end AIDS and reach the Sustainable Development Goals."
By pooling the health data in the virtual situation room, better and more focused health services can be made available to the people who need them. For example, having data on specific parts of a city helps to drive a location–population approach to HIV prevention services, ensuring that the right people are reached in the right place with the right services.
Through combining data on, for example, HIV, tuberculosis and cervical cancer, interlinkages between the diseases can be seen and responded to. Data can be viewed in real time, so, for example, levels of HIV medicines can be monitored in order to anticipate and respond to medicine stock-outs. Studying the effects of HIV test and treat campaigns in Uganda, the effectiveness of cervical cancer screening in Côte d'Ivoire and malaria testing and new diagnoses in Zambia are other examples how health situation rooms are benefiting health responses.
Five countries—Côte d'Ivoire, Kenya, Lesotho, Zambia and Uganda—have launched situation rooms. Data on indicators, including on HIV, tuberculosis, malaria, noncommunicable diseases and reproductive, maternal, newborn and child health are gathered, with different countries collecting different information depending on the local situation. Namibia, Mozambique and Zimbabwe are preparing to launch situation rooms, and several other countries are in the planning stage.
As part of its work, UNAIDS has been helping countries to set up their situation rooms, with UNAIDS working with countries to select the specific indicators and connecting data in the country to their situation room. Countries with existing data collection systems, that collect data separated by age and sex and at the local level, that have good Internet connectivity and that have qualified local staff are best placed to establish their own situation rooms.
The situation room programme has resulted in UNAIDS' support to countries being enhanced, with UNAIDS able to support health information systems in a way unique in the United Nations system. UNAIDS is therefore supporting country and programmatic monitoring in a more meaningful way in those countries that have invested in situation rooms.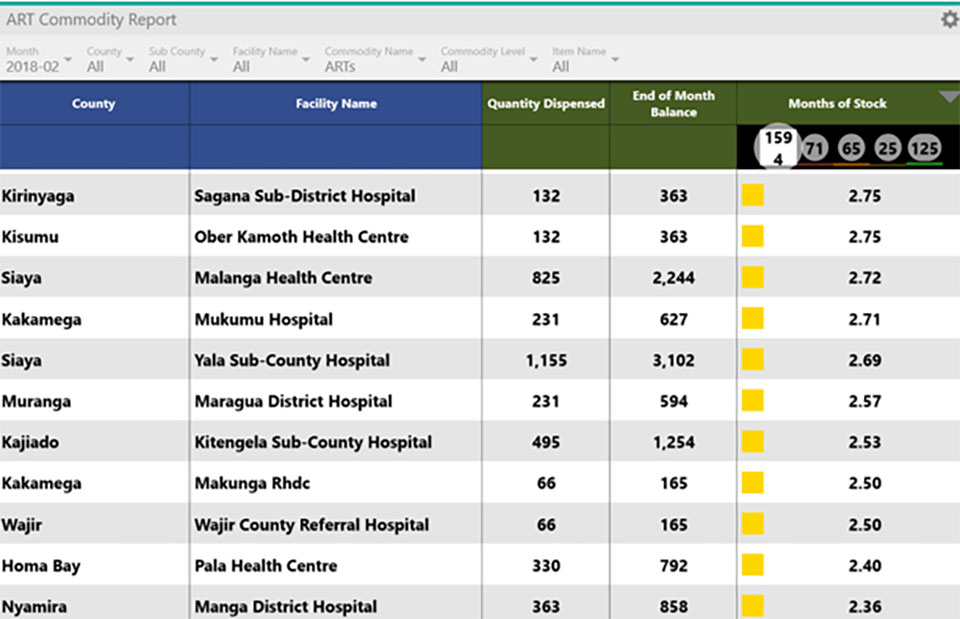 "For us, its strength is in bringing multiple data sets together, and sharing powerful analytics in a visual and understandable way," said Andrew Kashoka, Deputy Director of Information Technology, Zambia Ministry of Health.
For the future, UNAIDS plans to ensure that countries have technical support so that they can continue to operate their situation rooms without support from UNAIDS. UNAIDS will also work with partners, including the Africa Centres for Disease Control and Prevention, the private sector and others, to reduce the dependency of countries on UNAIDS' support in setting up and running the platforms.
Such investments in technology and collaboration between UNAIDS, governments and partners are driving innovative approaches to responding to AIDS and to ultimately ending the AIDS epidemic as a public health threat by 2030.